Black History Month Celebration 2019 (17/10 2019)
MKIAC will be holding a fantastic FREE event, celebrating the 32nd anniversary of Black History Month in the U.K.
BLACK HISTORY MONTH (for students)
• Date: Thursday, 17 October 2019
• Time: 10:30 AM - 1:00 PM
• Location: Milton Keynes College, Chaffron Way, MK6 5LP
• Description: Exploring diversity in the creative industries. Art, music and talks.
An event not to be missed!
If you would like more information regarding this event or for any other enquires, feel free to contact us via email at MKIAC@mkcollege.ac.uk.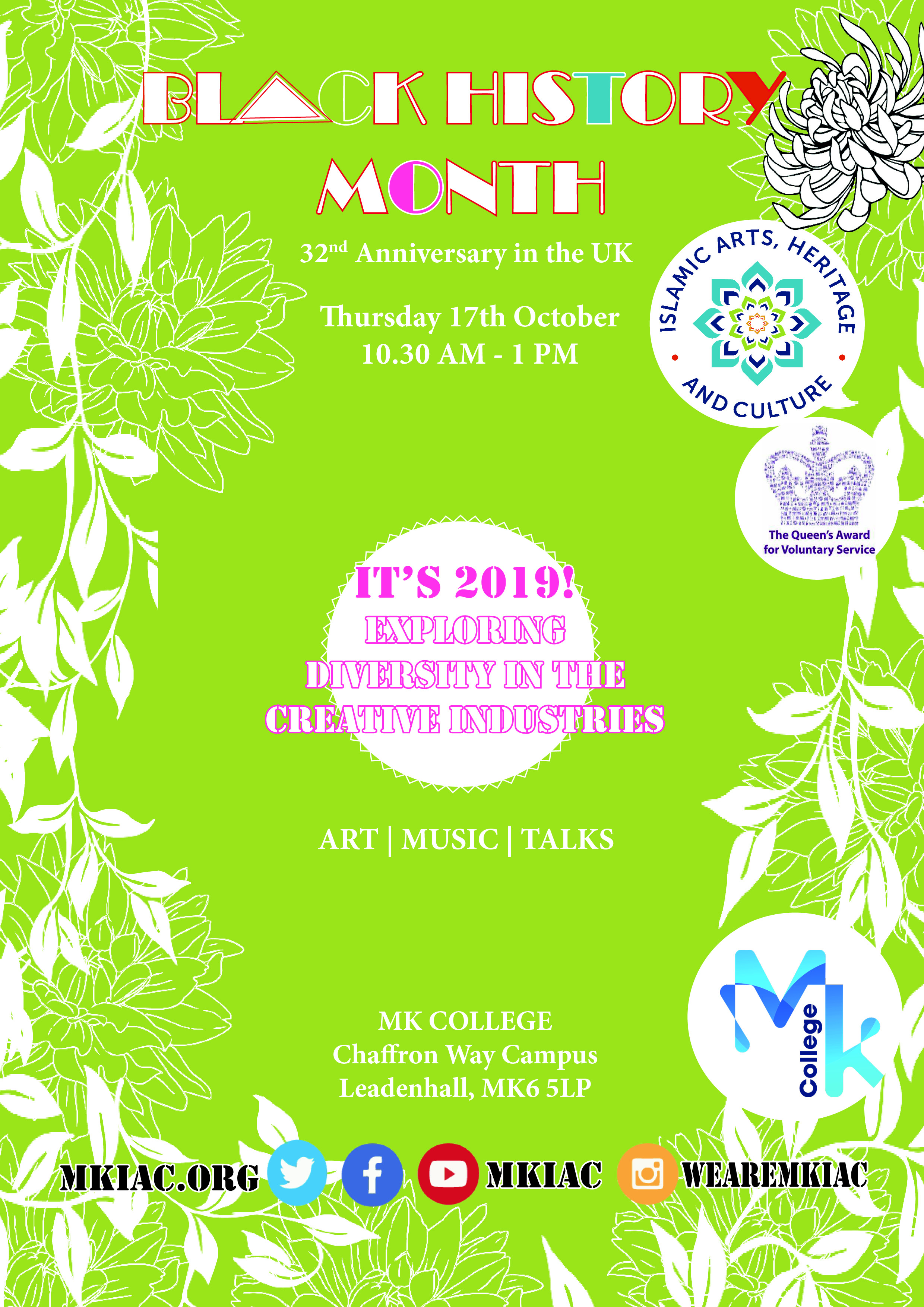 Other Events