Digital Light - Code Makers (7/3 2020)
Digital Light: Code Makers at Bletchley Park
Date: Saturday, 7 March 2020 (open night) *
Friday, 6 March (VIPs' preview)
Thursday, 5 March 2020 (community partners)
* Everyone welcome. This public event is free but you must register to book your space.
Time: 6:00 - 8:00 pm

Location: Bletchley Park, The Mansion, Sherwood Drive, Bletchley, Milton Keynes, MK3 6EB
Bletchley Park will be showcasing a digital light projection on our iconic Mansion and installation in our atmospheric grounds. We are delighted to be working in collaboration with MKIAC (Milton Keynes Islamic Arts and Culture), digital and calligraphy artists and a whole host of local community groups and schools on this project, which celebrates the codes, patterns and symbols in mathematics and Islamic art.
Food and drink will be available to purchase. This is an outdoor event so we suggest you wear appropriate clothing for the weather – the event will go ahead whatever the conditions!
To book, visit:
https://bletchleypark.org.uk/whats-on/digital-light-code-makers-at-bletchley-park
For more information or to book contact: MKIAC@mkcollege.ac.uk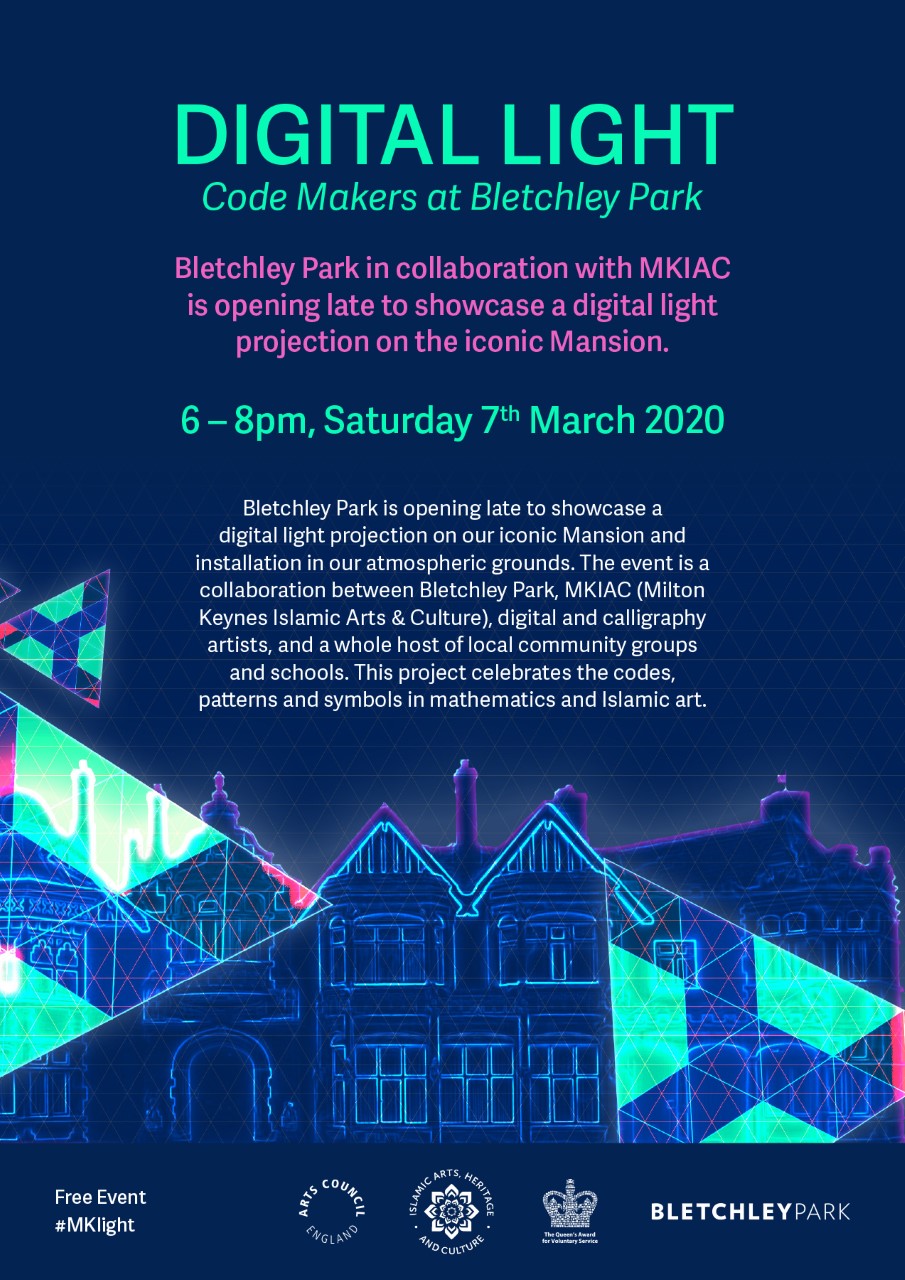 Other Events