Spoken Word Cafe Night (17/10 2019)
MKIAC will be holding a fantastic FREE event, celebrating the 32nd anniversary of Black History Month in the U.K.
SPOKEN WORD CAFE NIGHTS (open to public)
• Date: Thursday, 17 October 2019
• Time: 6:30 PM - 8:30 PM
• Location: Melis Restaurant, Midsummer Boulevard, MK9 2AE
• Description: An evening of poetry, music, open mic and new connections.
An event not to be missed!
BOOK YOUR FREE TICKET NOW, by clicking the link below:
www.eventbrite.co.uk/e/spoken-word-cafe-nights-october-tick…
If you would like more information regarding this event or for any other enquires, feel free to contact us via email at MKIAC@mkcollege.ac.uk
We look forward to meeting you!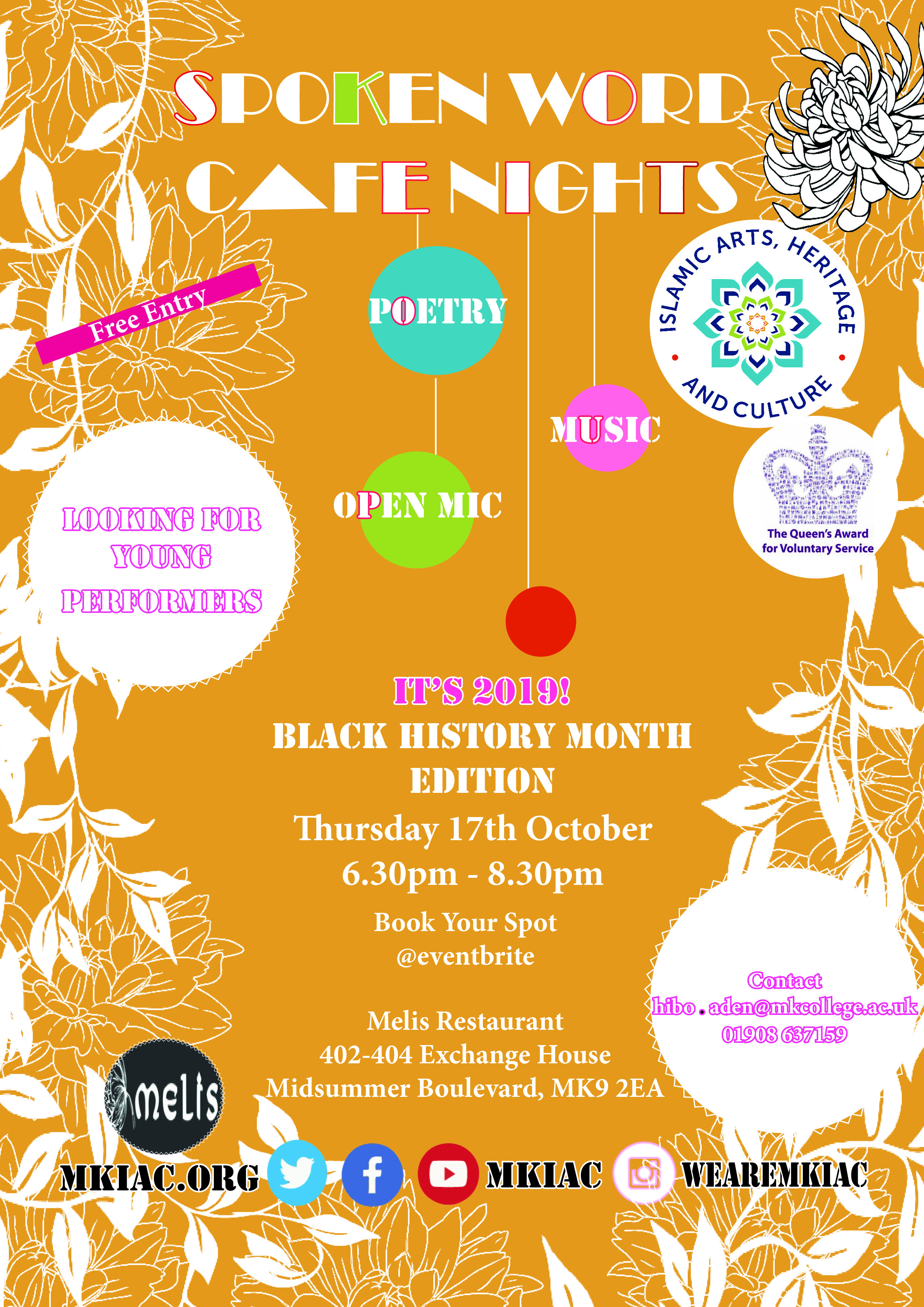 Other Events