Digital Light Code Makers
Digital Light Code Makers Workshops and Seminar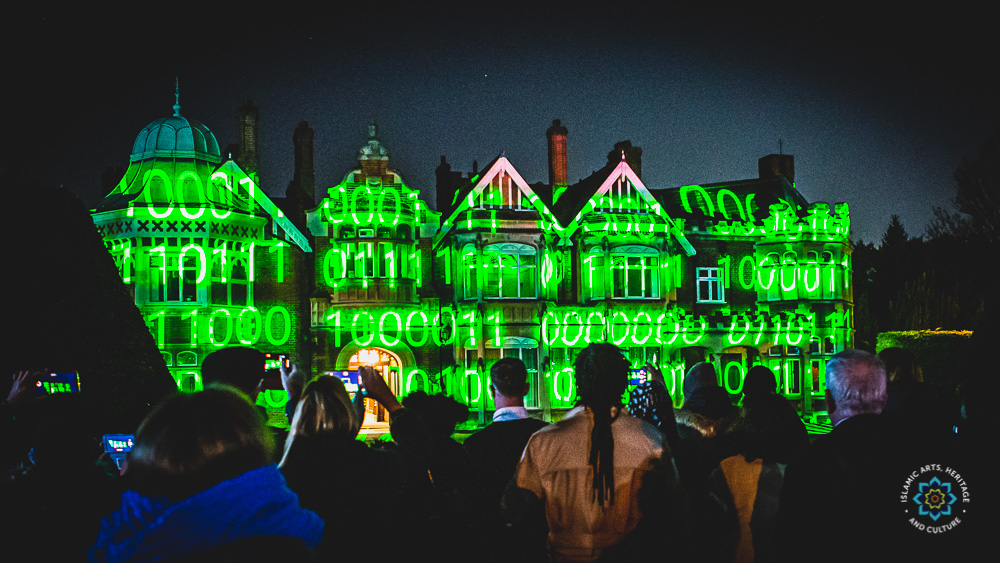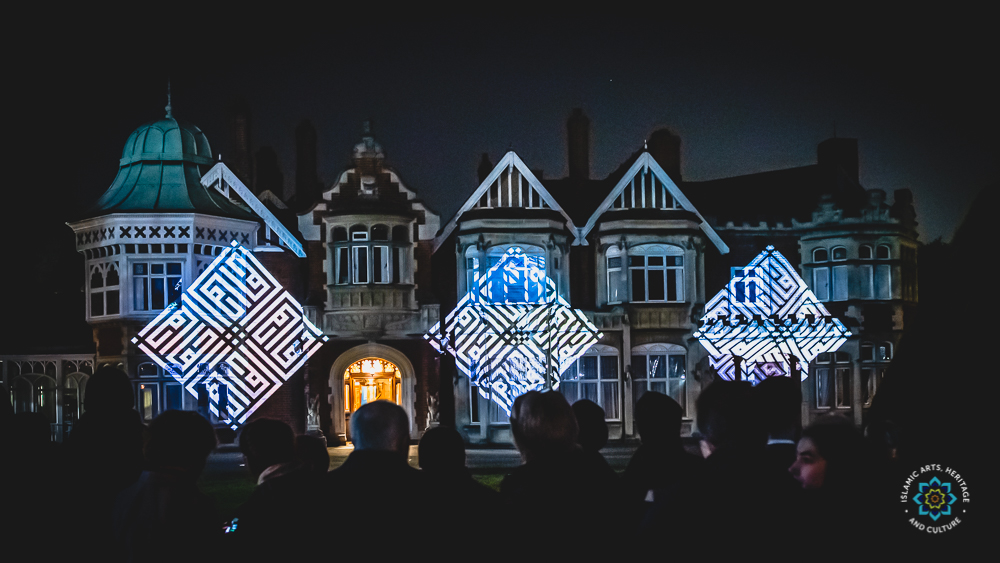 Digital light was an idea to combine Islamic art and maths to attract diverse communities into experiencing a cultural venue "Bletchley Park "and giving them a feeling that they belonged in the space. Digital and calligraphy artists Sara Choudhrey, Maryam Smit, Pete Cleary and Soraya Syed showcased their work alongside a host of local community groups and Shenley Brook End School and MK College who had students involved in the project.
Students were interviewed on the 3 Counties radio show: https://www.bbc.co.uk/programmes/m000fxp6
We held a series of youth workshops in schools and at Milton Keynes college and worked with a diverse range of digital and community artists to make work to be projected on the iconic building at a celebration event over three nights 5th, 6th and 7thMarch.
Large audiences over 1,000 diverse people attended the show over three nights. They enjoyed a spectacular Digital Light Code Makers event at Bletchley Park organised by MKIAC. Audiences described the event as "original", "epic", "fascinating", and "immersive". The event successfully attracted non-arts audiences and brought cultural tourists into town. The success of this project provided the basis for MKIAC - Digital Light: Code Makers at Bletchley Park.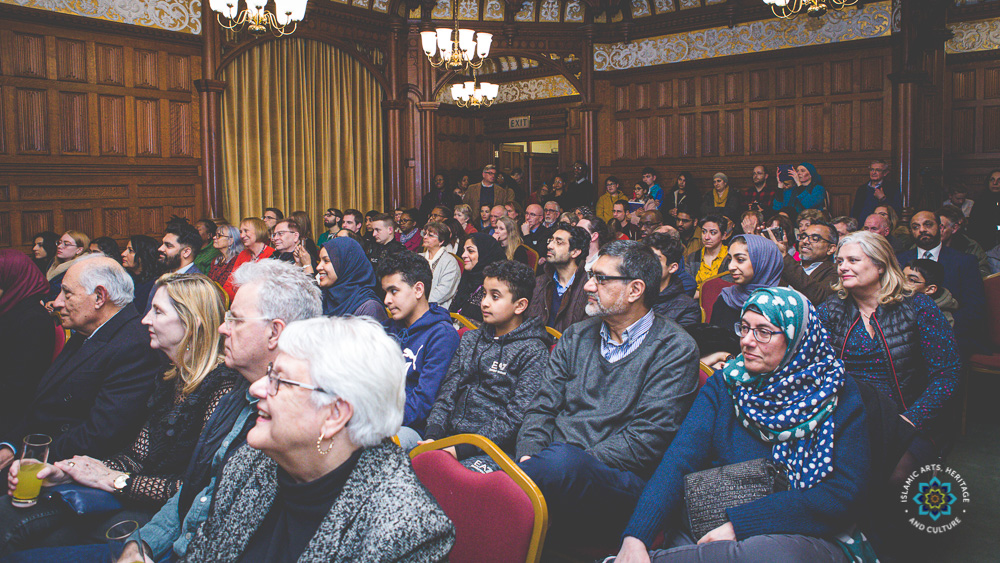 Sounds, images, data, film and archives featured in the prototype projects reference to coding, created by teams of creatives and supported by MKIAC with a series of artist-led master classes.
The event was a collaboration between MKIAC , Bletchley Park, a whole host of local community groups, schools, and MK College.
This was a team effort to celebrate how Islamic Arts, culture and heritage played a part through early civilization in the creation of algebra. The study of algebra – the name of which is derived from the Arabic word meaning, completion or reunion of broken parts – flourished during the Islamic golden age.
On the preview night we held a seminar with Professor Kamal BechKoum and professor Salim Al-Hassini, other speakers included Countess Elizabeth Howe, The Mayor of Milton Keynes and Terry Adams from The Arts Council England.
Speakers included Iain Standen (BPT CEO), Mayor Sam Crooks (Milton Keynes), Countess Elizabeth Howe (Patron of MKIAC), Professor Salim al Hassani (author of 1001 Muslim Inventions and Heritage) and Professor Kamal Bechkoum (Head of Computing, Business & Technology - Future of Coding and Digital Skills).
Testimonials:
Anouar Kassim, MBE said: "Digital Light: Code Makers was an amazing project that was rooted in the community of Milton Keynes drawing links to the local heritage of Bletchley Park. The imagery was incredibly vibrant and exciting with up to 1000 people witnessing the installation projected onto the iconic Mansion. We hope that as the country faces much crisis in the days and weeks ahead, we are sending out a positive message of peace, unity and collaboration within our communities."
Adrain Smith, Director and Chief Executive of The Alan Turing Institute said, "We are pleased to see the emergence of this project which links future digital skills to historic codebreakers such as Alan Turing and sheds light on the intriguing relationship between maths, arts and creativity."
Chris Holmwood, Headteacher at Shenley Brook End School said "The symbolism, diversity and creativity was very powerful indeed and it was such a great opportunity for the students involved."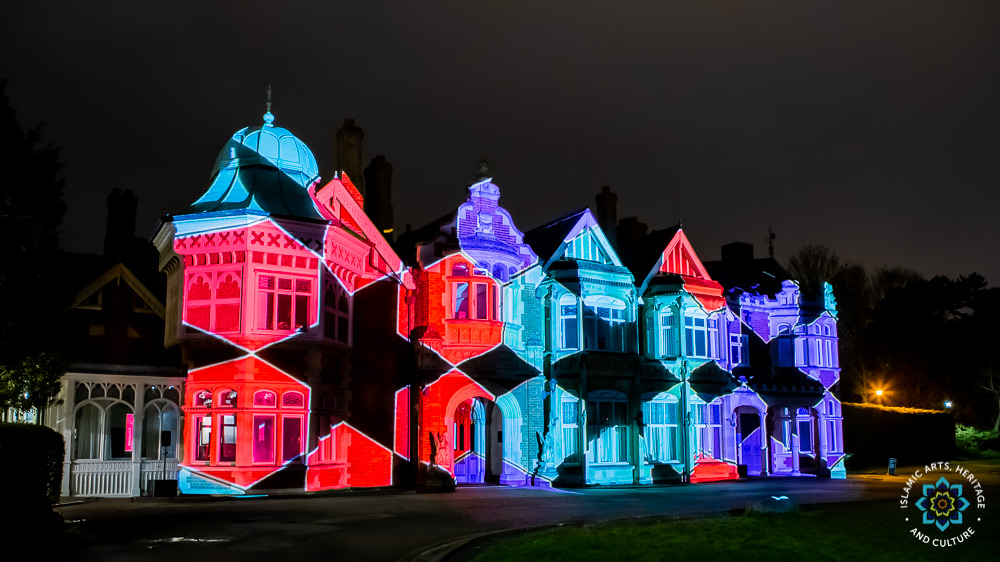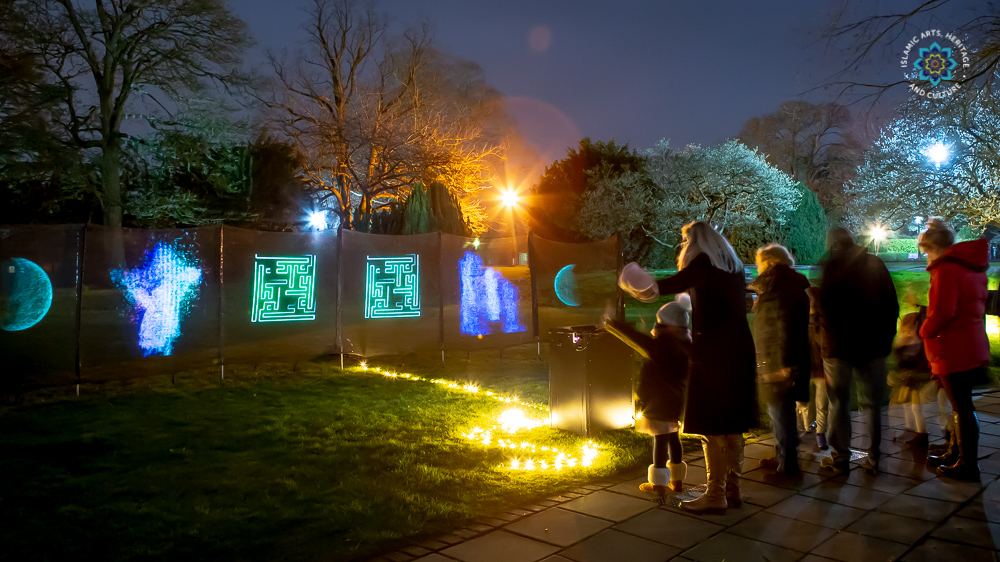 Other Projects