Screen Sisters Film Club (12/2 2020)
Screen Sisters - Kabhi Khushi Khabhi Gham
Date: Wednesday, 12 February 2020
Time: 10:00 am - 1:00 pm
Location: Milton Keynes College, Bletchley Campus, Sherwood Drive, Bletchley, Milton Keynes, MK3 6DR
Description: Come and join us for a morning of film, henna, chai ,samosas and meet new friends whilst learning about other cultures.
We are screening the classic film Kabhi Khushi Khabhi Gham alongside our Henna workshop.

There will be a small fee of £5 for henna materials, chai and somosas.
For more information or to book contact: MKIAC@mkcollege.ac.uk or call: 01908 637147
https://screen-sisters-film-and-henna.eventbrite.co.uk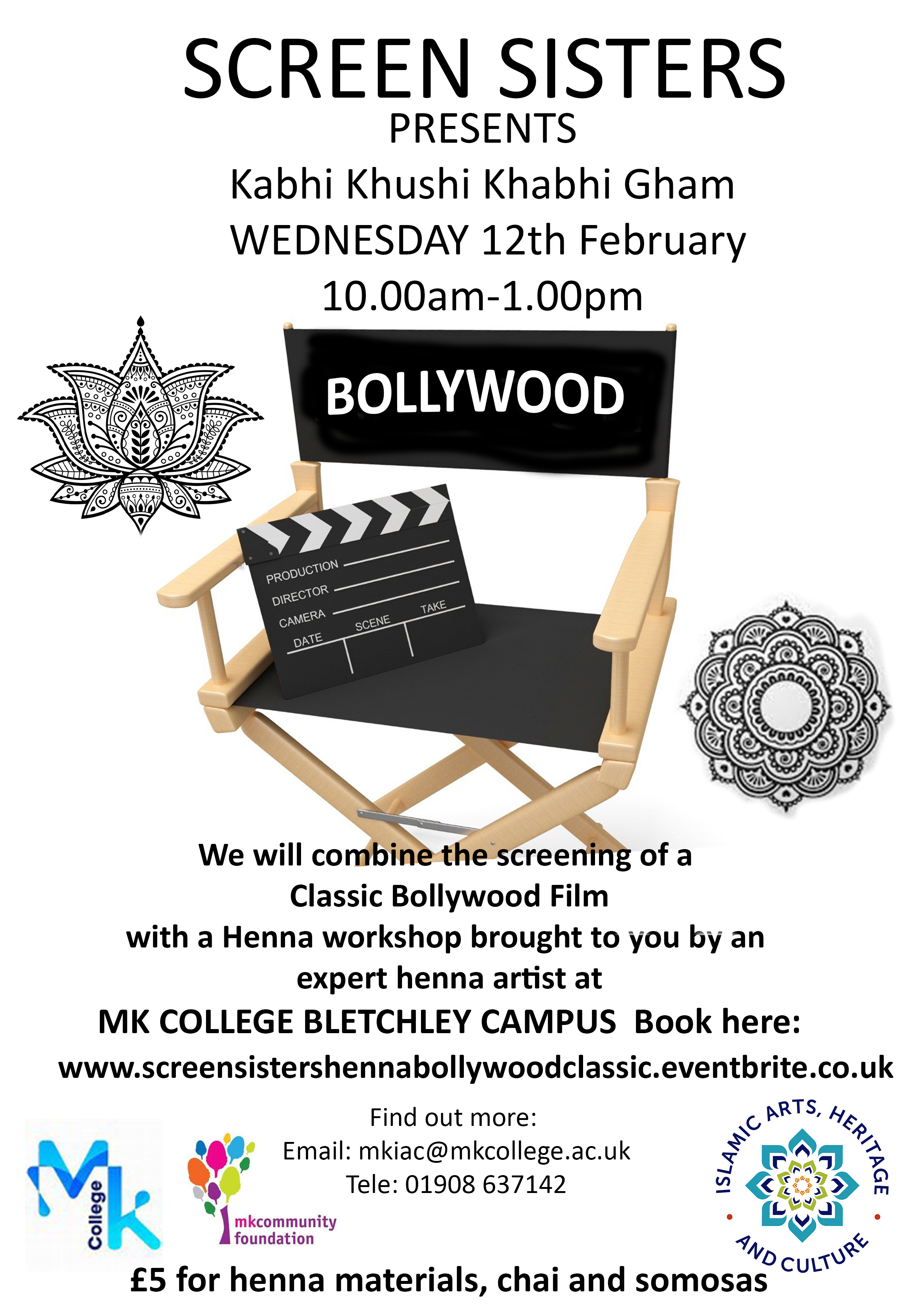 Other Events