Chronicle of Isolation Tapestry Project
Project with fashion students and women from diverse communities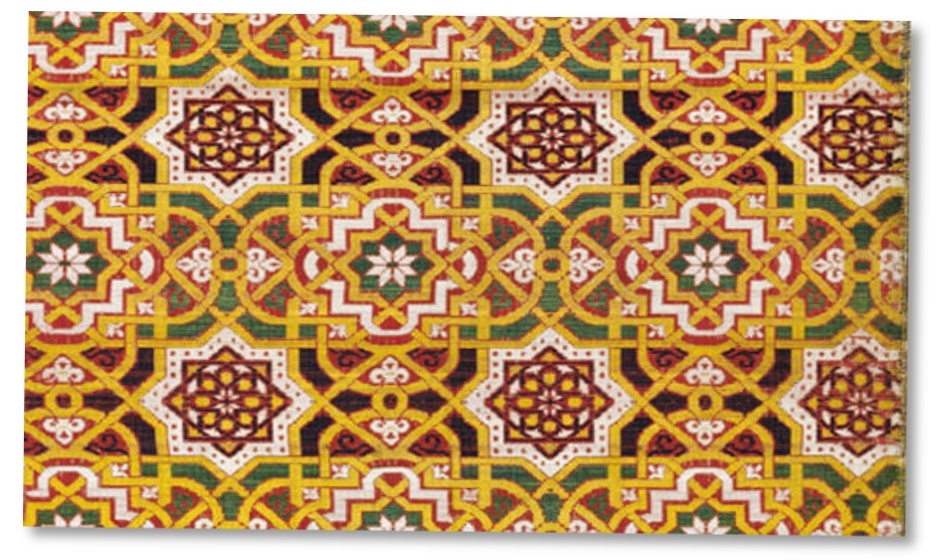 Project Summary
The Tapestry is a timeline which commenced from the first Covid Lockdown within Milton Keynes to the present day. It is designed in such a way that although it is stitched by women from diverse communities, when all the contributors work is presented, the themes are a visual expression of both shared and individual experiences. It tells the story of Milton Keynes diverse communities representation of periods of living in isolation during the pandemic.
Our new way of living has been shaped by a global pandemic that most people alive today will have never experienced before, as the last pandemic was approximately 100 years ago. Things cannot go back to exactly as they were before Covid-19.
To document these experiences, the tapestry project participants worked with an artist who helped them create their ideas through the use of Islamic art patterns.
The project was spread over a series of six textile workshops. Participants learned about Islamic art patterns and methods of weaving loom, in turn going onto develop patterns depicting each participant's isolation stories.
Hilly attended the tapestry project and writes below about the benefits of participation:
"By June and July 2021, over a year of the pandemic, everyone had their own stories about experiences of isolation, our lives being far from normal. Isolation ranged from being off work or college and missing friends and family, avoiding people at the shops, to the most vulnerable having to shield from everyone else in their family for months and eating meals alone. These experiences were the basis of a community art project lead by the excellent weaver and teacher, Rezia Wahid. It was the first face-to-face textile workshop MKIAC had run since before the pandemic, with lots of Covid precautions, but for many of those attending it was still both daunting and exciting to go out and take part in a group art activity. Rezia introduced us to some Islamic designs and weaving and demonstrated some weaving techniques. We designed and wove our own pieces to illustrate something about our individual experiences of isolation, using Islamic geometry and something to symbolise our own experience, using whatever coloured yarns we wanted from a huge collection.
Weaving is a slow and meditative process and alongside others, chatting and sharing stories, it was relaxing and enjoyable. It was great to see how people's work emerged as they wove. The results are beautiful and varied, some illustrating poignant stories about the hardships experienced, others simple and beautiful. Put together, the works illustrate something of the variety of the human diversity and experiences of this challenging time."
Having learned the history and practical methods, participants produced 10 beautiful individual pieces, which will be at the Chronicles of Isolation exhibition in the Art Marquee - Art in the Park Festival 2022.
Other Projects