Faith and Nature
On the 15th November MKIAC held a private view at Gallery 200 Silbury Boulevard celebrating Faith and Nature. Over a hundred people attended the opening event. There was a packed programme of speakers, arts, students, performers and dignitaries.
The private view was to showcase the art from the Arab International House's Collection from Dubai and the community art from the One Journey Programme. The evening included music food and inspirational speakers.
Arabian Art Collection
The Arabian Art was imported from Dubai for the month 19th November-21st December. It focusses on landscapes throughout the 20th Century to the 21st Century. Paintings came from Iraqi, Lebanese, Syrian and Egyptian artists, varying in subject, style and scale.
FATEH MOUDARRES (Syrian 1991)
One of the rare and important paintings of Maaloula that Moundarres painted during his life, though he was known by modernising forms of expression through combining the human face with nature. Moundarres was internationally renowned as the pioneer of modernism in Syria, creating a unique style influenced by primitive and ancient Syrian art.
Maaloula is the oldest Christian town in Syria, one of the very few remaining villages in the world that still speak Aramaic, also where Mar Sarkis monastery was built in the 4th Century on the remains of a Pagan Temple.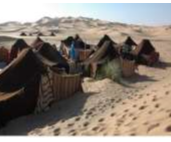 SALEM AL DABBAGH (Iraqi 1941)
Tryptique mixed-media on canvas representing a composition inspired from Bedouin tents. Among his sources of inspiration, Al-Dabbagh notes his fascination of the sight of woman weaving Bedouin tents from "al - wabar" (goat hair ) which he perceived as an iconic cultural element ." in my childhood, on my way to school, I used to see how woman weaved tents in the street " he said. Later on , Al-Dabbagh utilized "al -wabar" as an medium in his artwork. "I borrowed it from nature and used it to create aesthetic features" he explained.
One Journey Dome
For the One Journey Public Realm exhibition, we provided a triangle panel of fabric for the public to fill in with their own designs, that relate to our exhibition theme Faith and Nature. The designs chosen reflected the individuals and communities cultural backgrounds, faith, spirituality or were based on patterns found in the natural environment.
Contributions came from Sikhs, Jews, Muslims, Christians, Non-religious people, Calligrapher Abu Yahya, Milton Keynes College textile students and Esol students, engineering students and The Parks Trust.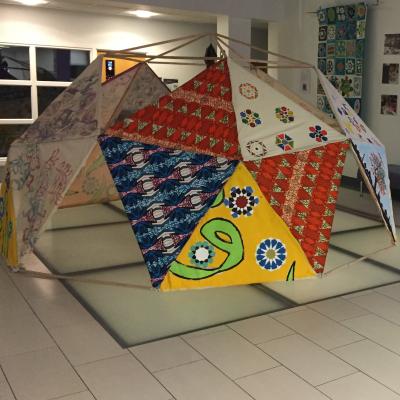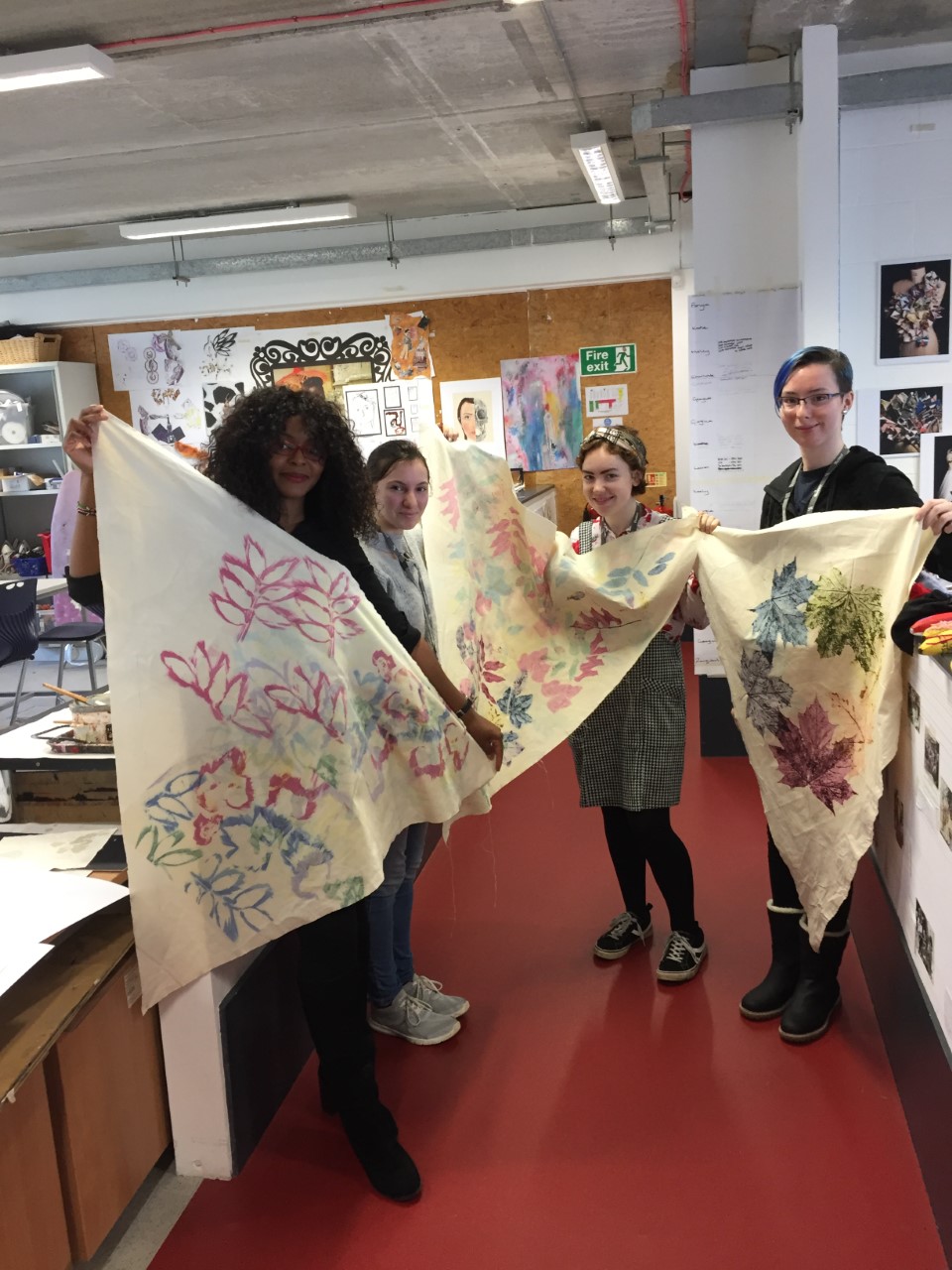 Other Projects