Hiddo iyo Dhaqan Somalian Dance
Hiddo iyo Dhaqan
Working with Somalian choreographer Zahra Adam participants learnt through a series of workshops about Somalian dance, music and the stories they tell. They found out that the diverse dances are centred on traditional folklore and stories of the past. Performing these ancient dances allowed the young people in this community to feel more confident and also have an opportunity for them to showcase their identity and culture to new audiences at the festival.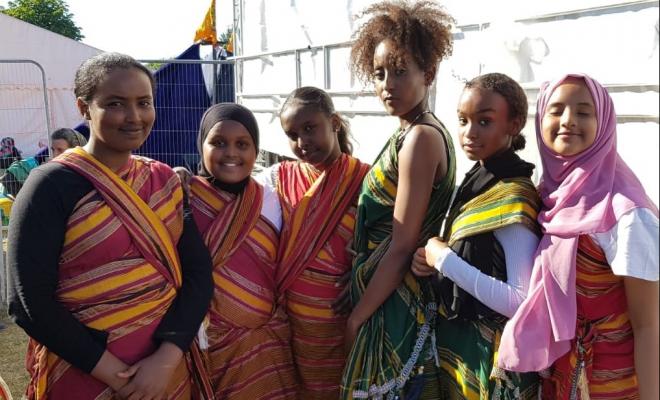 Many of the participants heard the ancient stories being told by their elders, the stories have being passed down from one generation to another.
Every dance also has a story behind it, some are battle based, others are about young love.
At the festival the participants performed the 'Saylici" dance (named after an ancient port).
This was a new experience for the participants and hopefully created a memory they will now pass down to the next generation. Through this project we were able to encourage an isolated community to feel included into the wider community through their cultural arts.
Other Projects